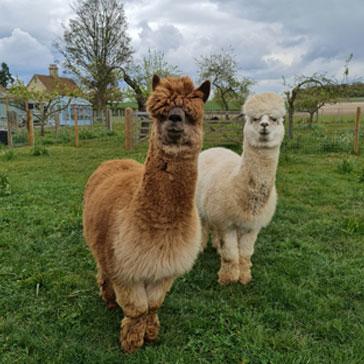 A British story of love, quality, and ethical choices....
Welcome to Gorgeous Alpacas
All the yarn we sell is from our own small herd of alpacas or and other UK herds of alpacas. Some is 100% alpaca, others are mixed with up to 25% sheep's wool, also sourced from UK herds.
...and what's all the fuss about alpaca yarn?
Alpaca yarn is popular because it's so soft, durable, luxurious and silky. It's stronger than mohair, finer than cashmere, smoother than silk, softer than cotton, warmer than goosedown, and more breathable than thermal knits. While it's similar to sheep's wool, it is warmer, not prickly, and has no lanolin, which makes it hypoallergenic.
Read our Knitting Facts page for information about why knitting generally is good for your mental health and why alpaca yarn is a sustainable choice.