Who's it all about
Maybe we should start with who started it: arguably Henry, who fell in love with alpacas, but let's give the credit to the boys themselves. Here's a picture of Jazz and Tor at home in their field in a village near Cambridge.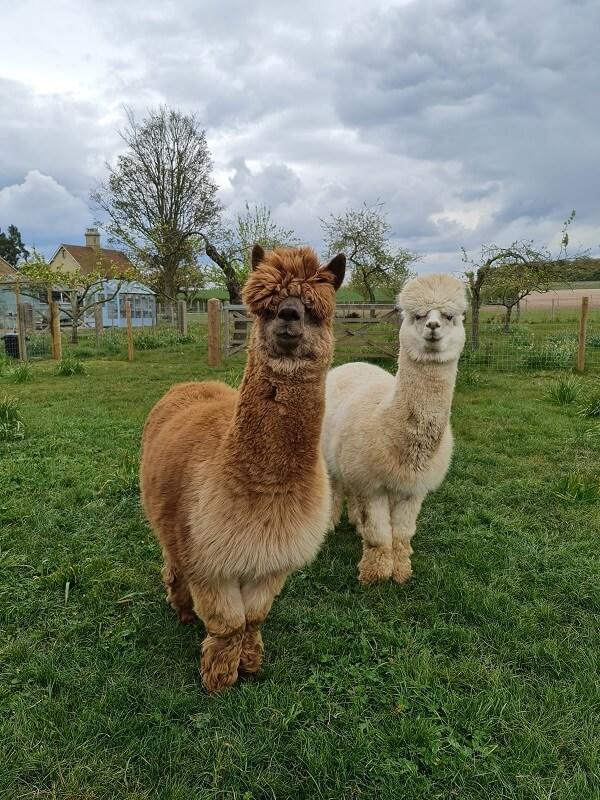 What's so gorgeous
All the yarn we sell is from our own small herd of alpacas or sourced in the UK from other UK herds of alpacas. Some is 100% alpaca, others are mixed with up to 25% sheep's wool, also sourced from UK herds



Knitting for Mental Health

Alpaca yarn is popular because it's so soft, durable, luxurious and silky. In fact, it's stronger than mohair, finer than cashmere, smoother than silk, softer than cotton, warmer than goosedown, and more breathable than thermal knits. While it's similar to sheep's wool, it is warmer, not prickly, and has no lanolin, which makes it hypoallergenic.

The fibre has a unique hollow quality that means it keeps you warm when it's cold, but keeps you cool when it's hot. It means it's also naturally water-repellent. As evidence, we wear our hats in the rain and come in with totally dry hair ... so finally, knitwear that you can wear in wind, rain and sunshine!

lt's even flame resistant and has been graded Class 1 in clothing & furnishing by US Consumer Product Safety Commission.
The team behind this is made up of husband and wife, Henry and Emma Adeane, and their lovely gang of designers:
Clare Brown
Mary Joel